Henry Bond (born 1966) is an English writer, photographer and visual artist. After graduating from the Department of Art at Goldsmiths, University of London in 1988, Bond studied for an MA in Psychoanalysis at Middlesex University in Hendon. He was a research student at the University of Gloucestershire in 2004-2007 and completed his doctoral research in 2007.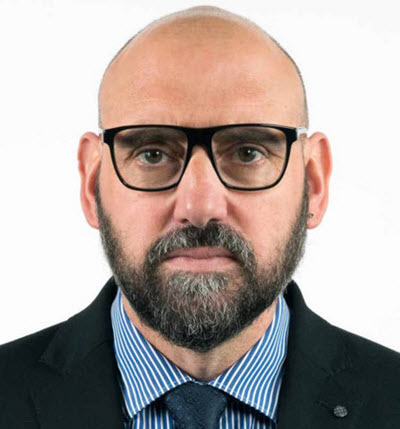 Bond teaches postgraduate photography in the Faculty of Art, Design & Architecture at Kingston University and is a Senior Lecturer in Photography in the School of Fine Art.
Bond has stated that he is a person with Asperger's Syndrome, and that he has gone through both Cognitive Behavioral Therapy and psychoanalysis for this condition. In an article in The Guardian published in 2012, Bond questions the benefit of psychoanalysis for children with autism.
Bond often incorporate elements of pastiche and appropriation into his visual art. In the 1990s, he was a photojournalist working for The Face, a British youth culture magazine. His photobook "The Cult of the Street" was published in 1998, highlighting London street fashion. Two years later, he explored themes such as voyeurism, surveillance and paparazzi photography in "Point and Shoot".
Bond is married to the private art dealer Emily Tsingou.
Interior series (2005)
Interior series was published by Fotomuseum Antwerp in Belgium in 2005. Here, Bond has included a lot of photographs where the subjects appears to have had their privacy invaded in a very explicit and deliberate way, by a photographer of whom they were unconscious.
In an essay accompanying the photographs, Bond wrote about voyeuristic fixation and the sense of the illicit.
Lacan at the Scene (2009)
Lacan at the Scene is a non-fiction book by Bond published by MIT Press in 2009. The book is comprised of Bond's interpretations of forensic photographs from 21 different crime scenes in England in the 1950s and 1960s.
The critics reception of Lacan at the Scene were largely positive and hailed as insightful and ground-breaking.
The Gaze of the Lens (2011)
Bond self-published his book "The Gaze of the Lens" through Kindle's direct publishing format. In this book about the theory and philosophy of photography, Bond has gathered one hundred of observations and statements on photography. Examples of thinkers and practitioners whose ideas are explored and dissected by Bond in the book are Raymond Chandler, Charles Baudelaire, Jacques Lacan, Georg Hegel, Slavoj Žižek, and John Rankin Waddell.